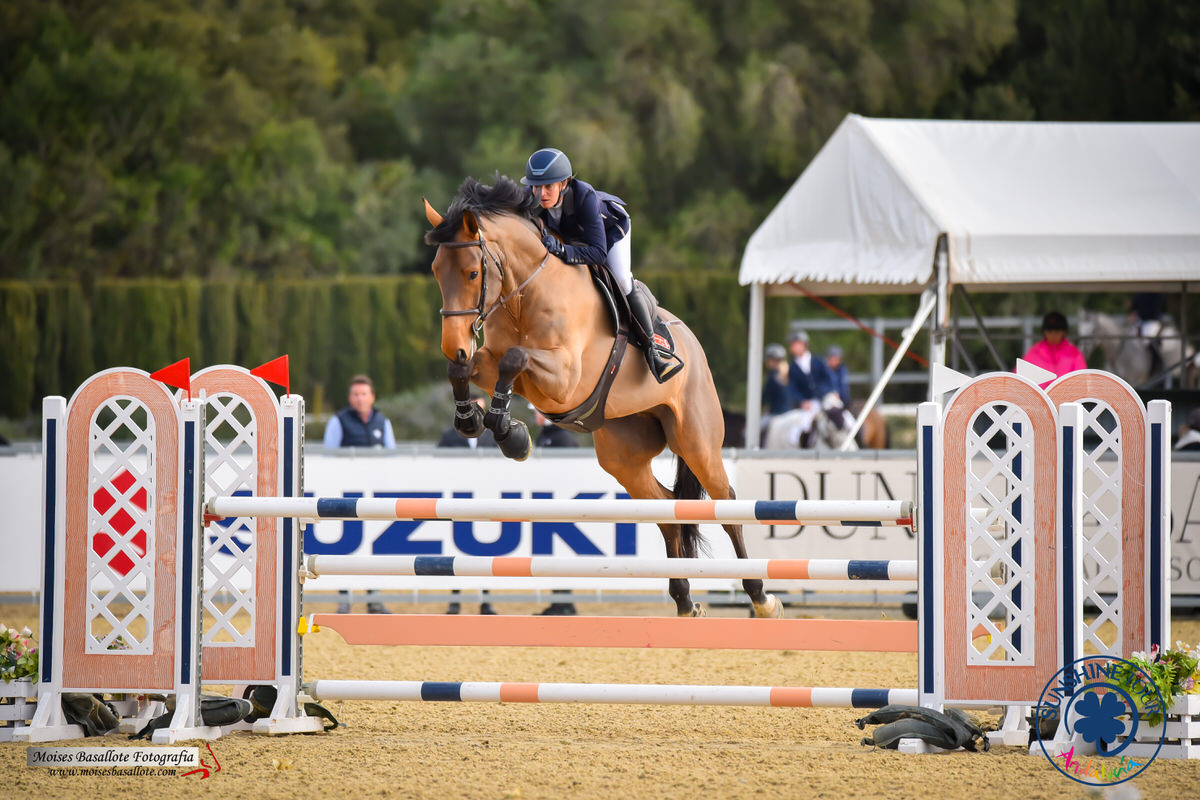 Return to competition in Spain
After a well-deserved winter break, Patricia Segura is back in Spain in Vejer de la Frontera for the start of a new international season. Each year, the Sunshine Tour is a time for the riders and their horses to get back on track, but it is also a time for the youngest horses to take their first turns. This year, four new 5-year-olds were entered in the first three weeks of the Circuito Hípico del Sol: Hylton des Chaines, Heva Star, Hélium Star and Haydouk. Patricia Segura also brought along – in the team's new XXL truck – her leading horses: Valseuse de Terlong, Venutot and Voisine de Normandie, as well as the beautiful and talented Chagall DC (6 years old) who had shone at the Sunshine 2021.
The much-anticipated Hylton des Chaînes
Amongst the new 5 year olds, Hylton des Chaînes attracted attention with four consecutive clear rounds and a qualification for the class final. The young bay horse is out of the legendary "des Chaînes" line of Brigitte Griès (Iola des Chaînes by If de Merzé). "This is no surprise. Hylton was expected and he has confirmed that he has a great future ahead of him", says Patricia Segura. Good progress was also made over the three weeks of competition by Chagall DC, Hevea Star – 3rd in a qualifier for 5 year olds – but also by Helium Star and Haydouk.
50th international victory
As for the top horses, the honours go to Valseuse de Terlong who brought Patricia Segura her 50th international victory by winning a Big Tour 135. Also noteworthy are several very good runs for the inevitable Venutot with a ranking in 140 (11th) and several others in 135 including a 2nd, 4th and 8th place, and a good start for Voisine de Normandie with notably a promising run in 145.
There are still three weeks of competition left, and if the youngest have returned to La Bâtie, Valseuse de Terlong, Venutot, Voisine de Normandie and Chagall DC are impatiently waiting for Patricia Segura's return after a short break of one week.
To be continued!
Photos: Moises Basallote Fotographia 2022